Roxanne J. Persaud represents the 19th Senatorial District in the New York State Senate. Born in Guyana, South America, she is a long-time Brooklyn resident, representing one of the most diverse and dynamic communities in the borough.
Senator Roxanne Jacqueline Persaud was elected to the State Senate in November 2015 after serving in the State Assembly. Presently, she serves as the chair of the Social Services Committee, member of Children and Families, Cities 1, Disabilities, Labor and Transportation Committees, and Joint Senate Task Force on Opioids Addiction & Overdose Prevention. She is also a member of the Women's Caucus and the Black, Puerto Rican, Hispanic & Asian Legislative Caucus.
Before becoming a legislator, Roxanne's career was in Higher Education Administration, where she executed and informed institutional policy. In addition, she is a longtime advocate for the community. She served as President of the 69th Precinct Community Council in Canarsie, member of Community Board 18, and Commissioner on the New York City Districting Commission.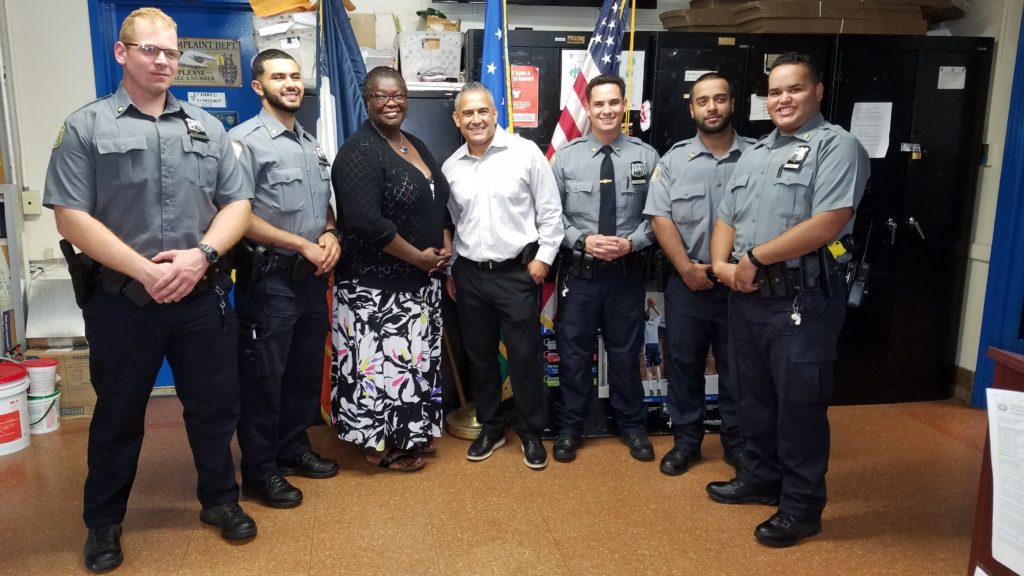 Furthermore, she was a member of the Community Action Board of the New York City Department of Youth and Community Development and Chairperson of the Neighborhood Advisory Board for District 18. She proudly served on organizations emphasizing domestic violence prevention, cancer awareness, and other social and health issues. She is a graduate of the NYPD Citizens Police Academy and the New York City Office of Emergency Management-Community Emergency Response Team.
She is a fierce advocate for the community, and she is in tune with what it needs. Roxanne's unwavering support for the community is evident by her devotion to community involvement and her interest in assisting others. She has a universal reach, as it encompasses well beyond Brooklyn – on an international scale. She has traveled overseas on numerous occasions as a volunteer on medical and social outreach programs. She has received many awards for her service from religious, civic, and community organizations, among others. Roxanne inspires many to share their philanthropic hearts by encouraging everyone to be vigorously involved in the community.
In the Senate, Roxanne's legislative priorities for the district include safer communities, affordable housing, funding for schools and libraries, supportive services for youth and seniors. She continues to sponsor legislation to tackle gun violence, aid small businesses, support education and develop a vigorous social service agenda.
Roxanne was born in Guyana, the only English-speaking country in South America. She migrated to the United States with her parents and siblings. She is a graduate of Pace University, from which she holds a Bachelor of Science and Master of Science in Education Administration. She resides in the Canarsie section of the 19th Senatorial District in Brooklyn, New York.